Angelina Gets In The Habit! Jolie's Never Before Seen Childhood Karaoke Videos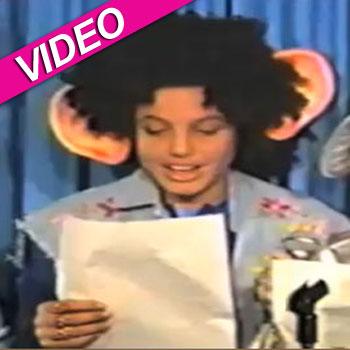 - RadarOnline.com Senior Reporter
Angelina Jolie is an actress, director, humanitarian, mother of six... but .... one thing she is not, is a singer!
Before she was the lucky partner to heartthrob Brad Pitt, Angelina sang Karaoke at a friend's birthday party and RadarOnline.com has the video her off-key renditions and photos of her fun time with friends.
In these never before seen photos and videos from Snakkle.com from 1987 Angelina dresses up as a nun and belts out New York, New York, smiling through the fun song.
Article continues below advertisement
In another video, young Angie tells her friends "I can't sing to this!" She wears a goofy costume with huge ears and cracks up as she tackles Stand By Me.
Then with a giant sombrero and another costume Angie and her friends sing a terrible version of Prince's Purple Rain and she laughs as her friend steals the microphone away from her!
She may be a far cry from her eventual Oscar win (Girl Interrupted) but in the videos it is easy to see Angelina had star quality even back then.