Toddlers & Tiaras Mom Has Total Meltdown, Compares Pageants To Doing Drugs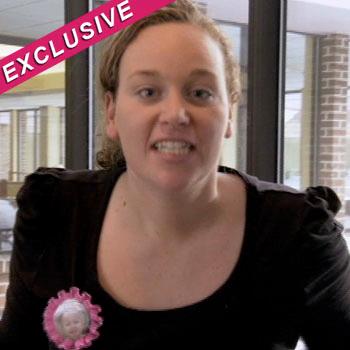 By Alexis Tereszcuk - Radar Senior Reporter
Child beauty pageants are stressful for the competitors, but even more so for the moms.
In this sneak peek of the upcoming episode of Toddlers & Tiaras watch as one mom has a major meltdown - cursing, throwing things and screaming during a pageant while her daughter and husband sit calmly by.
"This is a f***ing joke," the mother screams after storming out of the competition. "This is a joke, joke, joke," she shouts during her very public and shocking meltdown.
Article continues below advertisement
Prior to the competition the mom said the reason they put their child in pageants is because they are addictive.
"We do pageants because they're fun and addicting," she said. "Pageants are just like drugs or alcohol. You do drugs because you want to get high, you do pageants because you want to win."
Check out the video to see the epic meltdown and tune into Toddlers & Tiaras on Wednesday, 10/9c on TLC.