Toddlers & Tiaras Kids Get Their Inspiration From Drag Queen RuPaul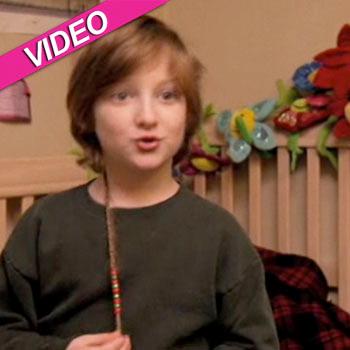 By Alexis Tereszcuk - Radar Senior Reporter
Get ready to meet the newest pageant stars – brother and sister combo Bob and Riley, who get their inspiration from famous drag queen RuPaul.
In the upcoming episode of Toddlers & Tiaras the little boy admits that he gets his "pageant power" from his hair these that his mom beaded red and green for the Christmas season.
Bob says, "My tail helps me become the King of Pageants!"
Article continues below advertisement
As Bob and Riley's parents tell them to be "fierce" they explain that they watch a lot of drag shows and this is how they help their kids perform.
"The queens tell us be fierce and don't worry about what other people think because what other people think of you is none of their business," the mom says.
Little Riley explains what a drag queen is. "They're boys but they dress up like girls."
The season premiere of Toddlers & Tiaras airs Wednesday night at 10/9c on TLC.