Suri Cruise Adorable On Toy-Hunting Trip With Mom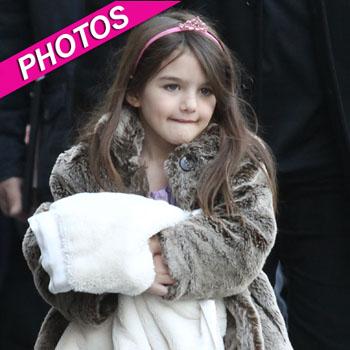 It's a scene any parent can relate to: holiday shopping with the kiddos gets a little testy when the lil'uns get a little too caught up in the spirit of the season.
It happens ... even to the stars!
And with that, we have these pics of Suri Cruise, the 5-year-old daughter of Katie Holmes and Tom Cruise, acting adorably anxious at New York's iconic FAO Schwarz toy store Wednesday, on a shopping trip with Holmes. After shedding a few tears, the beautiful child smiled like an angel, enjoying a lollipop.
Article continues below advertisement