Hot Without Height! 10 Short & Sexy Bikini Babes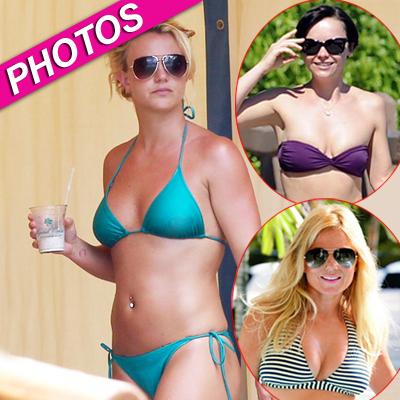 By Leah Ornstein - Radar Style & Beauty Editor
They may not tower over their stripped-down competition on the shoreline, but what these bikini babes lack in height they make up for in sexiness!
RadarOnline.com has photos of the 10 hottest and shortest stars in Hollywood, nearly naked in barely-there bikinis.
At 5'2" Eva Longoria isn't the tallest Desperate Housewife in Hollywood, but she may be the sexiest! The tiny Texan makes the most of every inch of her body, by rocking the most bombshell the bikinis on the beach.
Article continues below advertisement
Britney Spears is only 5'4", but the chart-topping pop star knows how to stand out on a crowded beach, showing off her awesome assets in sexy string bikinis.
Christina Ricci is barely over 5' but keeps her petite figure in fat-free form.
What other short stars in Hollywood have the hottest bodies? Find out by clicking here.