Russell Brand Denies Breakup Rumors: 'I Am Really Happily Married'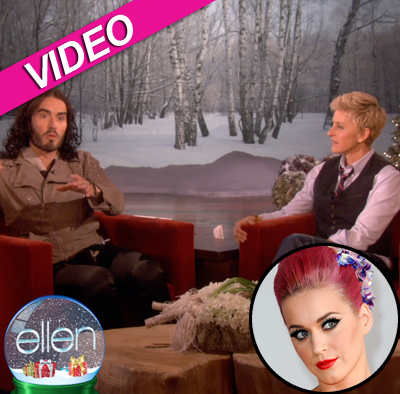 Russell Brand sets the record straight about his marriage to Katy Perry on Friday's edition of The Ellen DeGeneres Show, telling the world that he and the Firework singer are happily married despite the rumors they're the latest couple on Hollywood's never-ending conveyor belt of divorces.
When Ellen asked Brand about the break-up rumors, the funnyman responded, "What?!? She should have told me!"
Article continues below advertisement
Brand said "there are always rumors ... in the end you have to just not engage with Internet technology, which is difficult because a lot of the nude women websites I quite enjoy!"
Brand said he treats "the whole Internet now like it's a wicked little liar ... being famous is like a little bit of you is taken away, and goes off, and lives on its own and does what it wants. ... I wish it would do more interesting things.