Oprah Winfrey: 'Running A Network Is Challenging'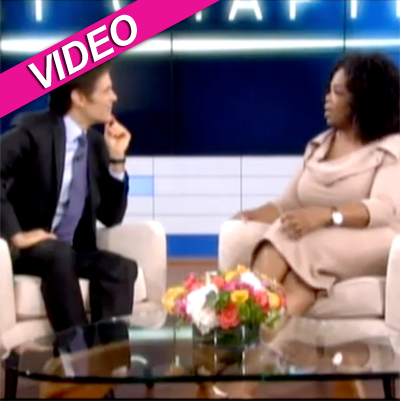 Does Oprah Winfrey have buyer's remorse trading in her iconic talk show for an entire network bearing her name? Not quite.
The media legend, speaking with protégé Dr. Mehmet Oz Wednesday, admitted that while she misses aspects of her former career, she's still focused on making her OWN network take off after a year of sagging ratings.
"I don't miss doing the show everyday ... I miss the audience, I miss the people," she said, noting how she loved connecting with the masses after the cameras were turned off.
Article continues below advertisement
As for her network, the veteran broadcaster told Dr. Oz, "Let me tell you: Running a network is challenging ... can y'all please find it on your channels?"
Undaunted by the OWN network's tepid first-year ratings, she said, "You have to be committed because, you know, I signed a deal. I'm going to do it."
She appeared on the show to promote the January issue of her O magazine, which features a cover of she and Dr. Oz, the first man to be featured on the front of the magazine. The only other people Oprah's ever joined on the cover are First Lady Michelle Obama, and talk show hosts Ellen Degeneres and Rosie O'Donnell.
During the final show of her 25-year run in May, Oprah told her studio audience, "I thank you for being as much of a sweet inspiration for me as I've tried to be for you.
"I won't say goodbye: I'll just say, until we meet again ... to God be the glory," leaving the stage to the theme of Paul Simon's "25 Years."
Fun fact: Oprah's name is listed on her birth certificate as "Orpah," but she changed the spelling because people had difficulty pronouncing her name, according to iMDb.