Exclusive
X Factor Meets Fear Factor: Nicole Scherzinger's Terrifying Mexico Ordeal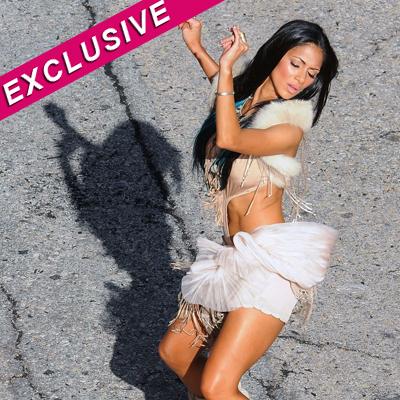 She can stand the wrath of Simon Cowell, and crush the dreams of little girls, but Nicole Scherzinger faced something far worse during a recent trip to Mexico.
While traveling to the set of her music video shoot for Try with Me, The X Factor judge was surrounded by gun toting police officers, Star magazine is exclusively reporting.
While driving through the mountains in a bulletproof SUV, Nicole and X Factor choreographer Brian Friedman were pulled over by the Mexican authorities.
Article continues below advertisement
"We were held at gunpoint," Brian told Star. "People next to our cars…there were M16s and Berettas!"
A source says the crew was pulled over by armed law enforcement officers, but insist the weapons were never pointed directly at anyone.
The frantic group was not cited and was immediately let go.
"Nicole cursed me with this trip," Brian said. "It was the craziest adventure ever!"
For more details about Nicole's harrowing trip pick up the current issue of Star magazine - on newsstands now.