That IS Nick Nolte's Mug Shot, Confirms CHP, 'He Just Doesn't Remember'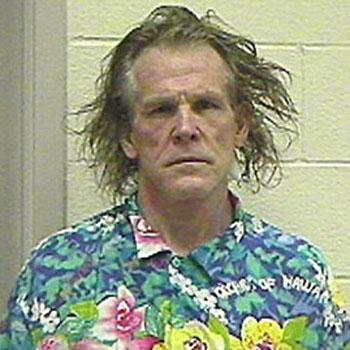 By Debbie Emery - RadarOnline.com Reporter
It's an iconic photo that has gone down in celebrity mug shot infamy, but Nick Nolte recently denied that the 2002 image of him looking scraggly haired in a Hawaiian shirt is really an official police picture.
Now the California Highway Patrol has set the record straight by confirming that the photo of the bleary-eyed actor was the official booking photo taken at Lost Hills Sheriff's station as originally reported, according to ABCNews.com.
Article continues below advertisement
"(Nolte) goes around here, to the local papers, saying these things every now and then. I don't think he really remembers what happened that day," said Officer Leland Tang.
The origin of the confusion is an interview the 48 Hrs star did for the January 2012 issue of GQ magazine, where he claims that the famous photo came about when a young police officer at the hospital when he was getting a blood test for driving under the influence asked if he could snap a Polaroid.
"I said, 'Come on, you don't really want to ask that, do you?' "
Nolte says he finally succumbed but made him agree that, if he posed, the young officer would share any proceeds with his colleagues. "And I let him shoot the Polaroid."
Ironically enough, while the 70-year-old actor disputes the way he was photographed on that fateful day, he fully admitted to the men's magazine that he had taken the date-rape drug GHB (gamma-hydroxybutyric acid) that day, bizarrely before he hit the gym.
Article continues below advertisement
"They use it to make your workouts big and full. It helps volumize the muscles - it's a known fact," he revealed. "I mean, I was cut and buffed and in great shape."
Nolte got a bit carried away and admitted he sipped a "little too much" of the liquid ecstasy and ultimately fell asleep at the wheel while driving down the Pacific Coast Highway in Malibu.
Even though the police searched him they failed to find his drug stash. "They went through the car, and they threw it all away. They had it. It was in cranberry juice," said Nolte.
Lindsay Lohan's Probation Report Is 'Glowing'Lindsay Lohan's Probation Report Is 'Glowing'