Islamic Group Slams Lowes For Pulling Ads From TLC's All American Muslim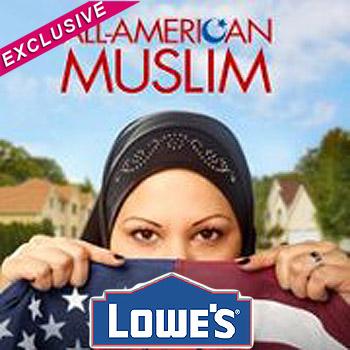 By Debbie Emery - Radar Reporter
Lowes has caused outrage among both celebrities and racial awareness groups after the superstore pulled their advertisements from the TLC reality show All-American Muslim.
The home improvement chain reportedly gave in to pressure from a right-wing family group who slammed the show for being a danger to American liberties and traditional values, and the move has now been criticized by CAIR (Council On American-Islamic Relations) for giving in to anti-Islamic bigots, RadarOnline.com can exclusively reveal.
Article continues below advertisement
"It's very troubling and disappointing on our end that Lowes, which claims to a be a corporation that promotes diversity, would allow itself to be tactically used by bigots," Dawud Walid, Executive Director of Michigan Chapter of CAIR told RadarOnline.com in an exclusive interview.
Lowes explained the reason for pulling the commercials in a statement on their Facebook page, which reads: "It appears that we managed to step into a hotly contested debate with strong views from virtually every angle and perspective.
"We've managed to make some people very unhappy...As a result we did pull our advertising on this program. We believe it is best to respectfully defer to communities, individuals and groups to discuss and consider such issues of importance."
The ground-breaking TLC show, which premiered in October, goes inside the rarely seen world of Muslims living everyday lives in the U.S. by focusing on five families in Dearborn, Michigan.
Article continues below advertisement
Walid told RadarOnline.com that many individual community members say they now won't shop at Lowes, and the group is discussing a formal boycott of the store.
"I am very surprised by their reaction. I don't plan on shopping at Lowes again, I won't be giving them business," he said.
"While there is debate within the Muslim community about certain aspects of the show," Walid explained, "The way in which bigots are seeking to push the show off the air and their reasons why summons the need for us to support it."
Celebrities have been hitting Twitter to voice their outrage at Lowes.
Actress Mia Farrow spoke out on Sunday, tweeting: "Big effort on Twitter to hit Lowes where it hurts, Let's all #boycottLowes."
While comedy actor, Kal Penn wrote, "Our next movie: "Harold & Kumar Do Not Go To @Lowes". Please take a sec to sign & support an all-American show."
When asked for comment on the hot topic, TLC told RadarOnline.com: "We stand behind the show All American Muslim and we're happy the show has strong advertising support."