Lamar Odom Traded From Lakers, New Orleans Bound?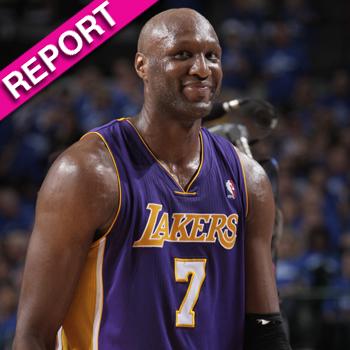 By Amber Goodhand - Radar Reporter
UPDATE: The NBA, who owns the New Orleans Hornets, nixed the deal that would have sent Hornets point guard Chris Paul to the Los Angeles Lakers. The trade was axed shortly after the Hornets had made an agreement with the Lakers and Houston Rockets. Had the trade moved forward, Laker forward Lamar Odom would have gone to the Hornets. Laker Pau Gasol would have also been traded. Gasol was set to go to the Rockets.
Article continues below advertisement
...
The Lakers are close to finalizing a trade that would send star forward Lamar Odom from Los Angeles to the New Orleans Hornets.
According to a report by Yahoo! Sports, the Lakers are trying to make a deal for All-Star point guard Chris Paul, and it's going to cost them Lamar and Pau Gasol.
"It's not finalized, but we're close," an official involved in the negotiations told Yahoo!.
Lamar, 32, averaged 14.4 points and 8.7 rebounds per game last season for the Lakers, all while starring on Keeping Up With The Kardashians with wife Khloe Kardashian .