Game On! NBA Players - Owners Reach Tentative Agreement To End Strike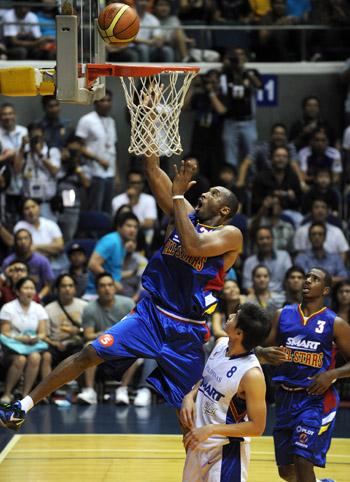 It's about time! The 149 day NBA lockout looks to be over. Negotiations between the players and the team owners resumed first thing Friday morning, went through the night, and into the morning.
Maybe they were just too worn out to argue any more, but by 3:30 am Saturday, there was an agreement.
"We've reached a tentative understanding that is subject to a variety of approvals … but we're optimistic that will all come to pass and that the NBA season will begin on Dec. 25," Commissioner David Stern said at a news conference.
Article continues below advertisement
Assuming that a majority of players agree to the deal when they vote on it next week -- and everyone is assuming they will -- the agreement means the Lakers and the Bulls, the 76ers and the Nets, the Clippers and the Mavs, will all be heading back to training camp on December 9.
A 66-game season will begin on Christmas day.
Now that's a present all basketball fans will appreciate!
RELATED STORIES:
NHL Star Sean Avery Target Of Anti-Gay Slur During Hockey Game