Exclusive
With Lock-Out Over, Kris Humphries Hopes To Sign With NBA Team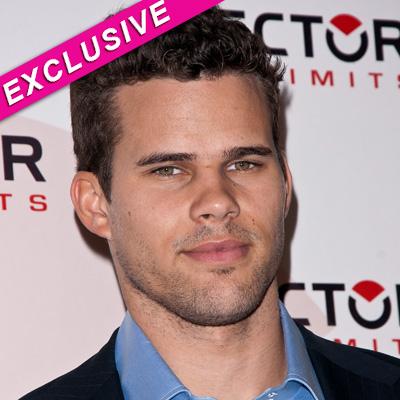 By Jen Heger - RadarOnline.com Legal Editor
With the NBA lockout finally over, Kim Kardashian's estranged husband and free agent Kris Humphries is hoping to sign with a team, and it most likely won't be with his former team, the New Jersey Nets, RadarOnline.com is exclusively reporting.
It's been a rough few months for Humphries, just 72-days after being married, his E! star wife Kim filed for divorce. The NBA baller filed docs last week in the divorce, claiming that the marriage was a "fraud" and was seeking an annulment.
Article continues below advertisement
EXCLUSIVE DOCUMENTS: Read Kris Humphries' Request For An Annulment
Humphries is "hopeful that he will officially sign with an NBA team in the next week to ten days. It's looking like he won't be re-signing with the New Jersey Nets because of some different players they are trying to acquire, including one that would take his slot on the current line-up of the team. He just wants to sign a deal, and get back to work, and leave all of the drama of all things Kardashian in the dust," a source close to the situation tells us.
The Minnesota Timberwolves would "be a natural fit for Kris, who is from Minnesota. His family lives there,
and he is very close to them. Kris would also welcome the opportunity to play for the Oklahoma Thunder, they are a young team. Kris just wants his agent to get a deal done, and get him back into an official training camp," the insider says.
On the most recent episode of Kourtney & Kim Take New York, the former couple was shown fighting, again, about his decision to leave his wife in New York while he went back to Minnesota to train.
Article continues below advertisement
Kim told Kris, "It's your off-season and I feel like you should be living with me," she said, to which Kris explained he gave that option a shot, but was ultimately distracted.
"Yeah, it was ridiculous," the NBA player said. "My training is important and if I can't get it done and there are too many distractions - of Mason and Scott and Kourtney fighting and all living in the same place - it's easier to stay here."
Kim countered, "I came all the way out here to like talk to you and to hang out here but all you're really caring about is basketball...if you're married, there has to be another priority."
"You don't want me to resent you, do you?" Kris said.
"I'll go pack and we'll go live in separate cities," Kim said. "I'll Skype you to say bye."
RELATED STORIES:
Kristin Chenoweth Shakes A Kim Kardashian-Sized Booty At Country Music Show