'Tis The Season! Anonymous Donors Pay Off Kmart Layaway Debts For Strangers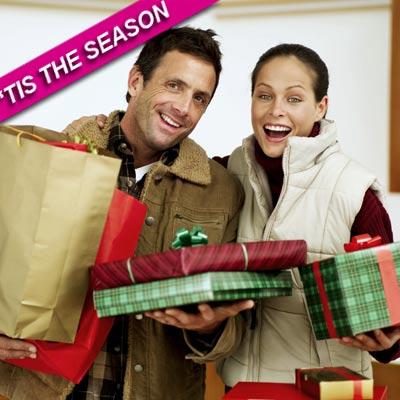 By Amber Goodhand - Radar Reporter
Customers at Kmart stores across the country are getting some early holiday cheer, as anonymous people are buying presents and gifts for those that can't afford them and anonymous donors are paying off complete strangers' layaway accounts.
According to a report by Yahoo! Finance, a mystery woman in her mid-40s paid off layaway orders for nearly 50 people on Tuesday evening at an Indianapolis Kmart — and then handed out $50 bills to customers before paying for two carts of toys for a woman in line at the register.
Article continues below advertisement
"She was doing it in the memory of her husband who had just died, and she said she wasn't going to be able to spend it and wanted to make people happy with it," assistant manager Edna Deppe said of the anonymous donor.
"It was like an angel fell out of the sky and appeared in our store."
Kmart executives say the anonymous giving appears to have started in Michigan, but has spread across the whole country from Nebraska and Iowa to Indiana and Montana.
An Omaha nurse named Dona Bremser said she was at work when she got a call from Kmart saying a stranger had paid off the remaining $70 balance on her layaway account.
"I was speechless," Bremser said. "It made me believe in Christmas again."
Opening a layaway account is a way for people to purchase an item, which the store holds onto until the customer is able it pay it off.
"She told me that when she was younger, her mom used to set up things on layaway at Kmart, but they rarely were able to pay them off because they just didn't have the money for it," Omaha Kmart assistant manager Karl Graff said of one anonymous donor.
Article continues below advertisement
"You know, 50 bucks may not sound like a lot, but I tell you what, at the right time, it may as well be a million dollars for some people."
One man in Missoula, Mont. gifted more than $1,200 to pay down the balances of six strangers whose layaway orders were about to be returned to a Kmart store's inventory because of late payments.
When store employees reached out to the beneficiaries, one in particular was at Seattle Children's Hospital where her son is being treated for an illness.