Kim Kardashian's BFF Gets Flour Bombed By Kris Humphries Fan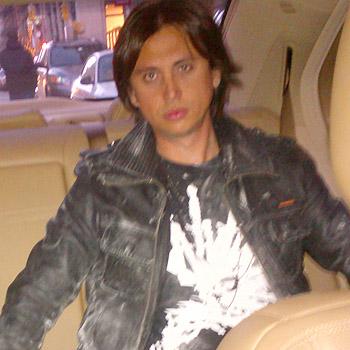 By Debbie Emery - Radar Reporter
Someone wasn't in the Christmas spirit when reality star Jonathan Cheban tried to take New York last weekend.
Kim Kardashian's best pal was shocked when a mystery assailant threw a flour bomb at his face, while screaming, "This is for Kris Humphries!" and RadarOnline.com has an exclusive photo of the aftermath of the attack.
Cheban was at the Kardashian-owned Dash boutique to launch the JC for Rich Rocks Jewlery line in Manhattan when the kitchen-inspired attack occurred.
Article continues below advertisement
In the picture taken immediately after the surprise assault, the Kim and Kourtney Take New York co-star can be seen sitting somberly in the back seat of a car with his black denim jacket and jeans covered in white flour.
There's no love lost between The Spin Crowd star and Kim's NBA ex - and the rift runs deeper than just flour bombs.
As RadarOnline.com exclusively reported, Cheban is considering filing a $5 million lawsuit against Humphries because he called him gay.
"Jonathan was offended," a pal close to Cheban told RadarOnline.com. "He is not gay and Kris' comments were derogatory, a slur against his character and given it's being broadcast on a program that airs internationally, it has the potential to cause serious damage to Jonathan's reputation."
It's understood Humphries used Kourtney & Kim Take New York to accuse Cheban of being homosexual because he had never hooked up with the reality star during their long-time friendship.