Kim Kardashian Wears Her Love On Her Back...And Her Head!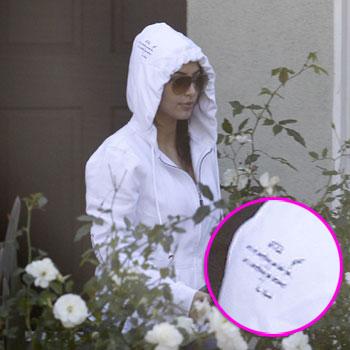 Forget wearing your heart on your sleeve, always a fashion pioneer, Kim Kardashian is wearing hers on her back and her head!
The soon-to-be ex-Mrs.Kris Humphries was spotted Friday wearing a hoodie emblazoned with a heart on the back with the words "I am love" and "Love is not something you are looking for, love is something you become" on the hood.
As RadarOnline.com was the first to report, Kris fired back to Kim's divorce petition by asking that the court rule the marriage null on the basis of fraud.
Article continues below advertisement