North Korean Leader Kim Jong Il Dead At 69; Son Taking Over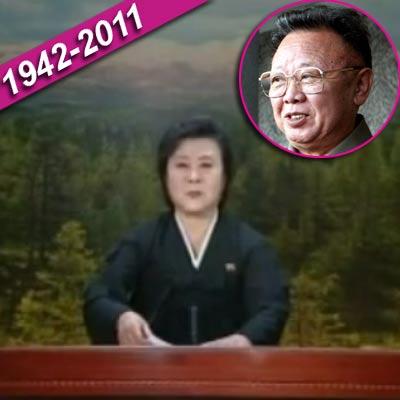 North Korea's official Korean Central News Agency reported Monday that leader Kim Jong Il is dead at the age of 69, and will be succeeded by the youngest of his three sons, Kim Jong Un.
The agency said the leader died after an "advanced acute myocardial infarction" -- i.e., a heart attack -- during a train ride at about 8:30 a.m. on December 17.
"He passed away too suddenly to our profound regret," a statement from the agency reads. "The heart of Kim Jong Il stopped beating, but his noble and august name and benevolent image will always be remembered by our army and people."
Article continues below advertisement
The death of the leader -- known for his pursuit of nuclear weapons -- had provoked a heightened sense of awareness in South Korea, where military was on high alert in the wake of the leader's 20-something son taking charge.
Former United Nations ambassador Bill Richardson said, "The situation could become extremely volatile. What the North Korean military does in the next 24-48 hours will be decisive."
Following reports of the death, South Korean President Lee Myung-bak and U.S. President Barack Obama spoke on a phone call, agreeing to closely monitor the situation, the AP reported.
"We remain committed to stability on the Korean peninsula, and to the freedom and security of our allies," The White House said in a statement.
South Park creators Matt Parker and Trey Stone famously parodied the leader via puppet in their 2004 comedy Team America, and the film's title was one of the top trending terms on Twitter early Monday morning.