Wealthy Boston Couple Appear To Have Been Victims Of A Well Planned Murder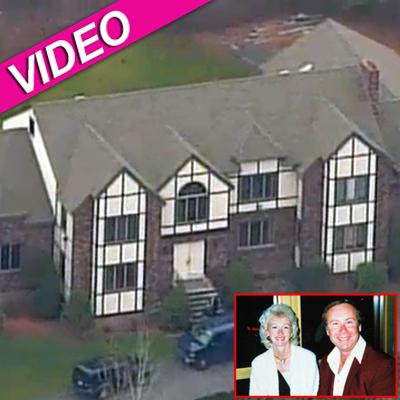 By Alexis Tereszcuk - Radar Senior Reporter
Shocking new details are emerging in the murder of the wealthy couple found gunned down in their Boston mansion, indicating that they may have been victims of a well planned murder.
The couple, John "Jack" Magee, and his wife Geraldine, were found lying head-to-head, shot in their necks, with all shell casings cleaned according to ABC News.
Their luxury Lexus SUV was found burned 25 miles away from their home in Boston's North End, an area known for mob activity.
Article continues below advertisement
The Magees were found dead Wednesday morning by their daughter and grandchildren. They were found on the first floor of their 6,000 square foot mansion. The door was unlocked and the family dog was still inside.
As RadarOnline.com previously reported, police are reportedly telling neighbors that there is no cause for fear following the murders.
"The incident appears to be... an isolated act. And the circumstances lead us to believe that there is no further threat to the Andover community," Andover Police Chief Brian Pattullo said. "I don't want to give out any specifics that may compromise our investigation."