The Ghost Of Christmas Past: Khloe Kardashian Was A Hot Blonde!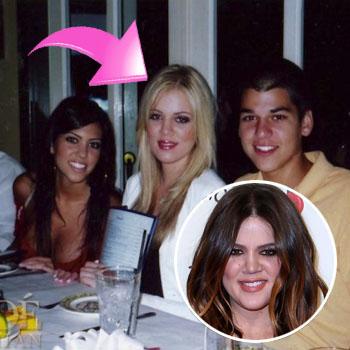 By Amber Goodhand - Radar Reporter
Khloe Kardashian was once a blonde bombshell and RadarOnline.com has the photo to prove it!
Khloe, 27, uploaded nearly 100 photos to her official blog over the holidays showcasing photos from past Kardashian/Jenner Christmas Eve parties — and one in particular shows a thin, blonde, almost unrecognizable Khloe.
"Merry Christmas Eve my dolls!!!!!!! As I'm sure many of you know, it's a Kardashian Jenner family tradition to host a Christmas Eve party every year at my mom's house," Khloe wrote on her blog.
Article continues below advertisement
"The entire family comes out, along with all of our closest friends. We've been doing it for as long as I can remember, so as you can imagine, I have a lot of photos from the parties over the years."
A younger Khloe is sandwiched in the photo between brother Rob and sister Kourtney.
As RadarOnline.com previously reported, Khloe's husband, Lamar Odom, was traded this season from the Los Angeles Lakers to the Dallas Mavericks — forcing the high-profile duo to make a new home in Texas.
"This year is the first time in my entire life I will miss our party and Christmas morning with my family," Khloe wrote.
"It's going to be weird but I would never leave my hubby alone on Christmas!"
What do you think about the old Khloe — did you even recognize her? Leave your comments below.
RELATED STORIES:
Mark Cuban Welcomes Khloe Kardashian & Lamar Odom, And Their Reality Show!