Katy Perry Brings It As 'Pippa Middleton' On SNL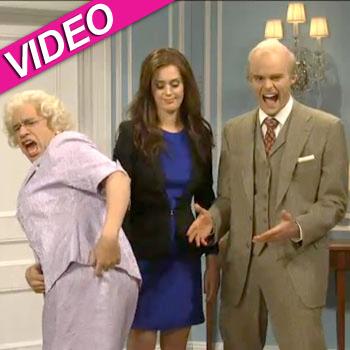 Katy Perry hosted last night's Saturday Night Live and starred in a riotous skit about the royal family. With the he-can-do-anything Bill Hader as Prince Philip and Fred Armisen reviving his cockney-version of Queen Elizabeth, Katy was there as Pippa Middleton.
The funniest moment was when the Pippa and the Queen compared their respective bums.
"I call my ass the IRA," said the Queen/Armisen. "When I walk into a pub, everybody's face explodes!"
Article continues below advertisement