Mariah Yeater Still Pursuing Baby Daddy Claim Against Justin Bieber: 'I Do Believe He Is The Father'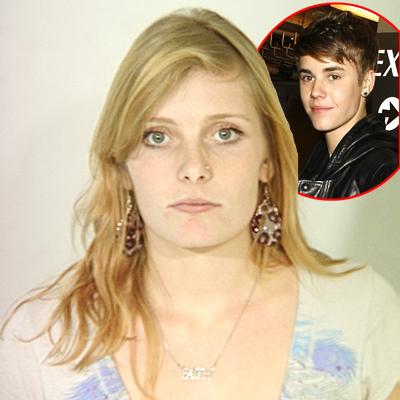 Mariah Yeater, the 20-year-old California woman who claims Justin Bieber sired her 5-month-old son, is holding steadfast to her story that the pop singer is the child's father.
When asked by the Chicago Sun-Times on December 14 whether or not ex-boyfriend Robbie Powell -- who was arrested November 26 on drug and burglary charges -- is the real father, Yeater replied, "Yes, I know him."
Article continues below advertisement
But then insisted, "He is not the father, and he's locked up and out of the picture."
Yeater told the paper she's still pursuing her paternity claim against Bieber out of court, through her attorneys in Chicago and Los Angeles.
"I dropped my lawsuit, but never my claim. I still definitely want a DNA test and I want to refile my paternity case -- I do believe he is the father," Yeater told the paper.
While Bieber claims he took a DNA test last month, Yeater's Chicago counsel, Jeffery Leving, told the Sun-Times the pop star's camp has been sluggish and non-cooperative in getting on the same page as Yeater's, concerning the test.
"Bieber's counsel hasn't told me where Bieber's alleged DNA is secured, nor has provided information substantiating the chain of custody and protocol utilized in the claimed DNA collection and testing," Leving said.
Article continues below advertisement
"If negotiations with Bieber's counsel does not result in DNA testing of everyone under mutually agreeable and controlled conditions, then the legal proceedings will likely need to be refiled."
As we previously reported, Yeater claims she and Bieber had an unprotected, 30-second fling in a backstage bathroom at the Staples Center following Bieber's October 25, 2010 concert at the venue. She said she became pregnant with her son Tristyn Anthony Markhouse Yeater, who was born July 6, as a result of the encounter.