Jim Morrison's Former House Damaged In West Hollywood Arson Spree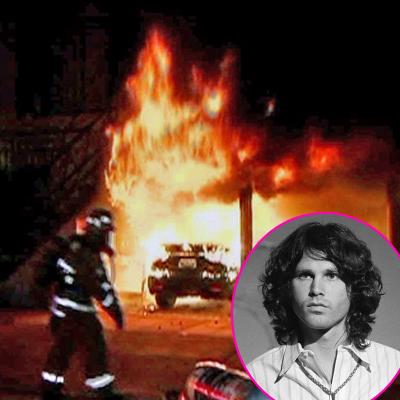 The Hollywood Hills house Jim Morrison once lived at was one of the many damaged in a spree of arsons in West Hollywood, California early Friday, KTLA reported.
Firefighters were summoned at about 1:20 a.m. PT to 8021 Rothdell Trail, where the Lizard King resided with girlfriend Pamela Courson during the 1960s.
The dwelling reportedly inspired the Doors' 1968 song "Love Street".
Fire officials in Los Angeles estimated as many as 20 separate blazes were started during the early morning hours, mostly in parked cars or car ports, then spreading to nearby structures.
Article continues below advertisement