Jeff Probst Marries Girlfriend Lisa Ann Russell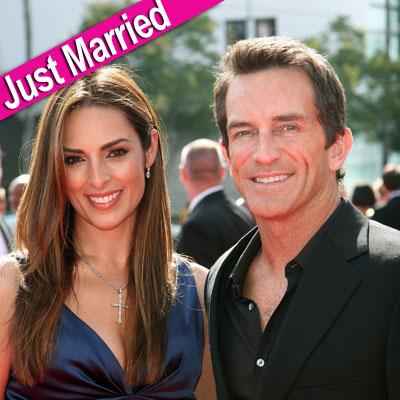 Survivor's Jeff Probst has found himself in some of the world's most exotic and dangerous spots, but now, he's embarking on a new adventure – marriage!
The 4-time Emmy Award winning host, 50, married his girlfriend Lisa Ann Russell, 40, Monday in a private ceremony at a home in Los Angeles, according to PEOPLE; the couple had dated for more than two years.
This is the second marriage for both. Russell's ex is former Saved by the Bell star Mark-Paul Gosselaar; the former couple shares custody of their two children. As for the 38-year-old Gosselaar, he became engaged to advertising exec Catriona McGann over the summer.
Article continues below advertisement