Angelina Jolie: 'I Don't Have Friends'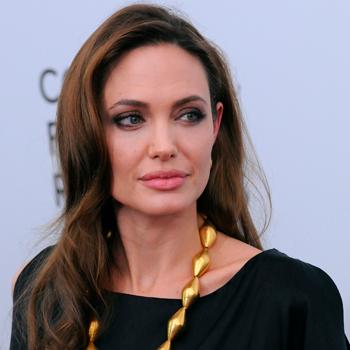 By Debbie Emery - Radar Reporter
Angelina Jolie has six great kids and a mate who is one of the sexiest men in Hollywood — what she doesn't have are friends.
"Well, I have a few girlfriends, I just... I stay at home a lot. I'm just not very social. I don't do a lot with them, and I'm very home bound, she told the January issue of Marie Claire magazine.
The Tourist star went on to reveal how long-term lover Brad Pitt is one of the few adults that she really communicates with.
Article continues below advertisement
"I talk to Brad ... But I don't know, I don't have a lot of friends I talk to. He is really the only person I talk to," said the Oscar winner.
More children would even further limit her social time with gal pals, and while the 36-year-old was coy about expanding their brood, she didn't say it was out of the question.
"Nothing planned at the moment, but we just don't know. I could end up pregnant," she said.