American Airlines Flight Attendants Strike Back At Alec Baldwin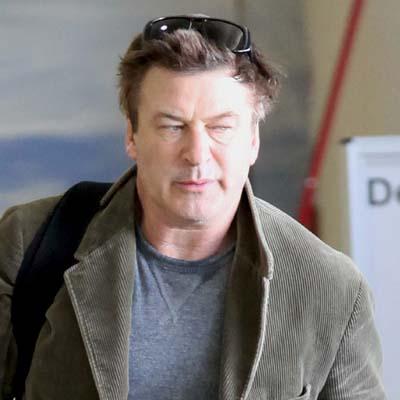 Don't mess with flight attendants.
American Airlines flight attendants want the carrier to strike back at Alec Baldwin after his in-flight, profanity-laced rant after being told to turn off his cell phone.
The flight attendants want Baldwin slapped with a fine and added to the carrier's no-fly list. In addition, they also want the carrier to remove his NBC show 30 Rock from all in-flight entertainment.
Article continues below advertisement
"We're very upset. He was very malicious and slanderous toward crew members in his comments," American flight attendant Lonny Glover, the safety and security spokesman for the Association of Professional Flight Attendants, told the NY Daily News on Thursday.
Glover said the union would drop its demands if the Emmy Award winning actor makes a public apology to the crew for the tirade that got him kicked off of the flight.
Glover also told the Daily News that an FAA safety inspector has already requested reports from crew members on the Los Angeles-to-New York flight.
"We've been in discussions with our FAA safety inspectors and will encourage the airline to pursue this," he said.
The FAA can fine passengers with civil penalties that can exceed $20,000, multiple sources told the paper. But an FAA spokesman said Thursday that American had not filed a formal complaint.
Article continues below advertisement
As RadarOnline.com previously reported, Baldwin,53, had a meltdown Tuesday after a flight attendant repeatedly asked him to turn off his cell phone (he was playing the game Words with Friends) while the plane was still on the ground, preparing for take-off in Los Angeles.
Baldwin then reportedly went to the plane's bathroom and slammed the door while the plane's 'fasten your seatbelt' sign was on.
The actor maintains other passengers were using their cell phone, but that he was singled out.