Teen Mom Amber Portwood Spending Christmas In Jail For Violating Probation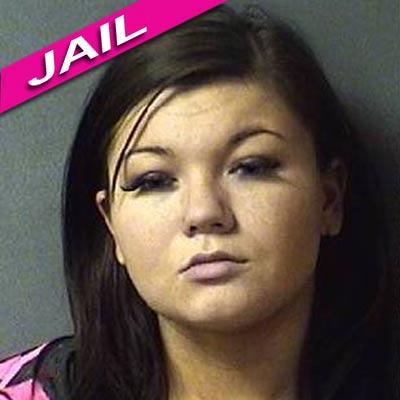 Teen Mom star Amber Portwood has been ordered by a Madison County, Indiana, judge to spend Christmas in jail.
The troubled 21-year-old was arrested on December 16 for violating the terms of her probation and added a few more offenses to her rap sheet for good measure.
Amber appeared before Circuit Court Judge David Happe on Friday morning via video conference from the Indiana jail where she has been since being picked up by the police.
Article continues below advertisement
She was clearly distraught when told that she would stay behind bars until at least January 27, and dropped her head into her hands and rubbed her eyes.
The MTV star failed to submit to drug tests, has not completed her GED as ordered by the court, and has not undertaken anger management classes or deposited $10,000 into a college fund for her daughter, Leah.
Amber is also accused of committing two new felonies; battery following a vicious fight with a girl at a restaurant and possession of a controlled substance.
Deputy Prosecutor Andrew Hopper said that "to do anything different" than have Portwood incarcerated until her evidentiary hearing "would send the wrong message to the defendant and send the wrong message to the community."
Amber's attorney wanted his client to have in-home detention because she had no criminal record before being captured on camera assaulting her baby daddy Gary Shirley while holding her daughter Leah.