Body Of Missing Indiana Girl Found; Babysitter Charged With Murder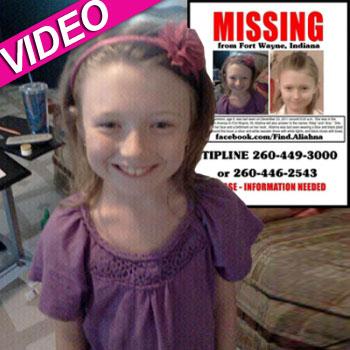 The body of 9-year-old Fort Wayne girl Aliahna Lemmon has been recovered, police said, and the 39-year-old man who was babysitting her when she went missing will appear in an Indiana courtroom Tuesday, charged with murder.
"It was a horrific crime," Allen County Sheriff Ken Fries told reporters Monday. "Probably worse than you can imagine."
The suspect, Mike Plumadore, a family friend, was "interviewed by police and taken into custody at 9 pm and charged with murder" in Lemmon's death, Allen County sheriff's spokesman Cpl. Jeremy Tinkel said Monday.
Article continues below advertisement
About 15 registered sex offenders reside at the 24-unit mobile home park the girl lived at, which the FBI searched Monday following the girl's vanishing.
Plumadore is not listed on Indiana's registered sex offenders list, though he has past convictions in Florida and North Carolina for offenses including trespassing and assault.
Plumadore told The Journal Gazette newspaper on Sunday he last saw Aliahna at about 6 am ET Friday, took a nap, and woke up at about 10 am, at which point she was gone. Plumadore said that the other two girls, both 6, said Aliahna had left with her mother, Tarah Souder; he said he and Souder didn't speak until about 8:30 pm that night, when they realized she was missing.