Bishop Found Guilty Of Marrying His 12-Year-Old Daughter To Polygamist Warren Jeffs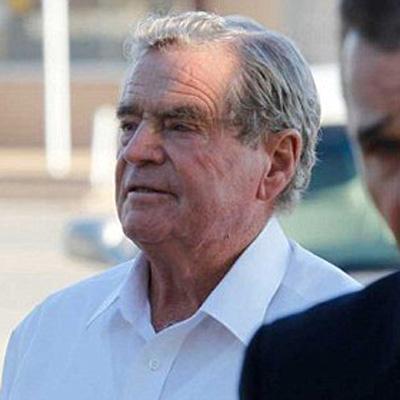 Fredrick Merril Jessop, a veteran bishop for the Fundamentalist Church of Jesus Christ of Latter Day Saints, was found guilty Monday of illegally marrying his 12-year-old daughter to convicted cult leader Warren Jeffs.
It took the West Texas jury about an hour and 20 minutes Monday to find Jessop, 75, guilty of the third-degree felony, which can be punished with two to 10 years in prison and $10,000 in fines.
Article continues below advertisement
"Fredrick Merril Jessop married a freckled, 12-year-old girl to a 50-year-old man," prosecutor Angela Goodwin told jurors in the trial regarding the illegal ceremony, which she said occurred July 27, 2006 at the Yearning For Zion Ranch near Eldorado, Texas.
In August, Jeffs was found guilty on two felony counts of child sexual assault, involving Jessop's 12-year-old daughter and another 15-year-old girl.
As RadarOnline.com previously reported, Jeffs represented himself throughout the emotionally charged trial and called only one witness for his defense, church elder JD Roundy whom he questioned on religious matters, but did not present any evidence for his defense.
Jeffs claimed that the two young girls were his so-called "spiritual wives."
Prosecutors presented horrific tape recordings of Jeffs having sex with the 12-year-old girl, where he ordered her to "take your clothes off," as she was heard crying.
Article continues below advertisement
Jurors dabbed their eyes with tissues as they heard him say "How do you feel, doesn't it feel good," and then telling the girl "just don't think about the pain."
The prosecutors also presented DNA evidence to show that Jeffs fathered a child with the 15-year-old girl.
He's currently serving a life sentence and will be eligible for parole on July 22, 2038.
RELATED STORIES:
Wife Of Polygamist Warren Jeffs Escapes Community With Help From Police