Sinead O'Connor Quits Twitter: 'I Was Getting Too Much Abuse'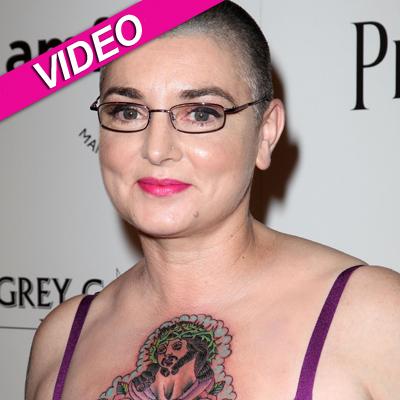 By Amber Goodhand - RadarOnline.com Reporter
Sinead O'Connor couldn't take the controversy surrounding her bizarre tweets, so she's quit the social media platform altogether, RadarOnline.com has learned.
"I've stopped Twitter now because, although it was fun for a while, I had to stop because I was getting too much abuse," Sinead told V Magazine last month at the 2011 Inspiration Gala for amFAR.
"Some people just take things so seriously, and things I was being funny about they would take terribly seriously. Plus, it's a bit of an addiction; you got to stop it at some point and get on with living."
Article continues below advertisement
And indeed, RadarOnline.com has confirmed that the Nothing Compares 2 U singer is no longer active on her Twitter account.
"I was writing these articles about sex, and Twitter and everything, it was a very interesting experience and I got the feeling that it was 50/50," Sinead said.
"Half the country was amused because it was funny, and they other half were very serious and just took it terrible seriously. So there was a fair bit of abuse and I thought, wait, it's actually okay for me to be me, we can all be whoever we are.
"So it made me write a new song for the record and actually change the title of the record, which is the only reason I'm telling this long story. So the record is now called How About I Be Me, And You Be You."
Sinead's new song hasn't been released yet, but check out a special performance below of her hit Nothing Compares 2 U from the Inspiration Gala in Los Angeles.