Comics Tweet Memorials To The Late Patrice O'Neal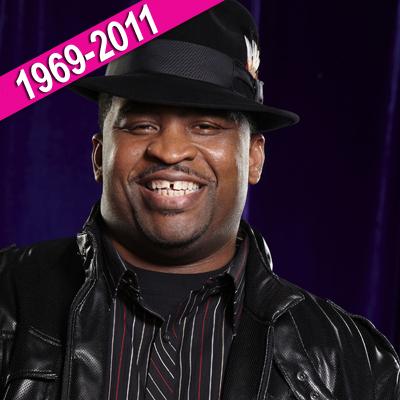 by Radar Staff
The comedy world remains in mourning for beloved funnyman Patrice O'Neal, who died at 41 in a New York hospital Monday after suffering a stroke October 19.
Among the tweets from O'Neal's peers following news of his death Tuesday:
Jim Norton: "I couldn't possibly love a friend more than I love you. Goodbye brother."
Sarah Silverman: "RIP Patrice O'Neal. You made us laugh til we cried."
Jay Mohr: "Just heard. Goodnight brother. Damn. Just ridiculous. Terrible. Beyond sad."
Article continues below advertisement
O'Neal had cameos on Arrested Development, Chappelle's Show and The Office, most recently appearing at Comedy Central's roast of Charlie Sheen in September.
"The entertainment world as well as the world at large lost a brilliant man," the former Two and a Half Men star tweeted Tuesday. "Patrice had that rare `light' around him and inside of him. I only knew him for the few days leading up the Roast. Yet I will forever be inspired by his nobility, his grace and his epic talent.
"My tears today are for the tremendous loss to his true friends and loving family."
Amy Schumer -- who famously joked at the roast was a "going away party" for O'Neal's foot (he was diabetic), wrote: "Brilliant, unafraid, unapologetic. You inspired me and kept us all honest #RIPPatrice."
O'Neal is survived by his wife Vondecarlo, stepdaughter Aymilyon, sister Zinder and mother Georgia.
RELATED STORIES: