Oscar-Nominated English Director Ken Russell Dies At 84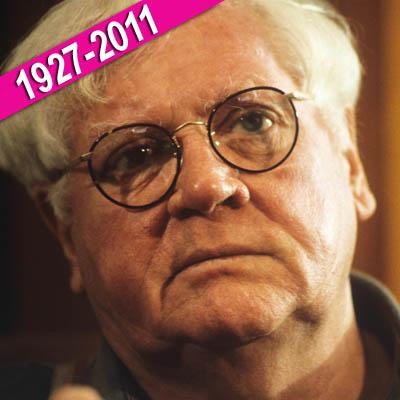 Oscar-nominated British director Ken Russell died Sunday at 84 after suffering from multiple strokes, his son Alex Verney-Elliott said Monday.
"My father died peacefully," Verney-Elliott said. "He died with a smile on his face."
Among the most notable works on Russell's resume included: 1969's Women In Love, which earned him his only Academy Awards nomination; The Who's 1975 musical Tommy; 1980's Altered States, featuring William Hurt; and 1970's The Dance of the Seven Veils: A Comic Strip in Seven Episodes.
Article continues below advertisement
Russell was often a controversy magnet for his films' sex-, drug- and religious-related content, for which he was unapologetic about.
"This is not the age of manners," he once said. "This is the age of kicking people in the crotch and telling them something and getting a reaction. I want to shock people into awareness. I don't believe there is any virtue in understatement."
He began his career making documentaries for the BBC, a passion which continued until the end of his career.
He also appeared on the UK version of Celebrity Big Brother in 2007, leaving the house after a spat with the late Jade Goody.
The director is survived by his wife Elise Tribble and five children from four marriages.
RELATED STORIES:
South African Farmer Mauled To Death By Pet Hippo