Michelle Williams: 'I Didn't Feel Sexy Playing Marilyn Monroe'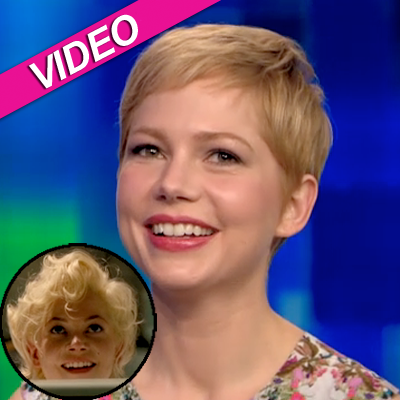 By Radar Staff
Despite portraying an iconic sex symbol in the upcoming film My Week with Marilyn, Michelle Williams told Piers Morgan Monday she didn't always feel sexy playing Hollywood's Blonde Bombshell.
"Honestly, no I didn't feel sexy," the Oscar nominee said. "You know, maybe in those kind of moments -- in the moment line in the bathtub or the scene with the school boys... but not consistently.
Article continues below advertisement
"Not in your every day life, not on the weekends when all that comes off, the hair, the wig, the costume. There's some sort of strange in between person underneath."
Williams, 31, said looks at herself as "some other being" while watching her performances.
Asked if she sees herself as Marilyn while watching the film, the actress -- touted as an early Oscar hopeful  -- admitted, "I don't really know who I'm looking at any more.
"It's just kind of at her," Williams said. "Whenever I see it, it's a she or a her. It's not me. And I wouldn't be audacious to say it was Marilyn. It's just some other being. It's a strange relationship."
Watch the video on RadarOnline.com
My Week with Marilyn, also starring Emma Watson and Kenneth Branagh, hits theaters on Wednesday, November 23.
RELATED STORIES:
Michelle Williams Dreams Of Quitting Acting And Becoming 'A Laundress'