Guy Ritchie On Marrying Madonna: 'I Stepped Into A Soap Opera'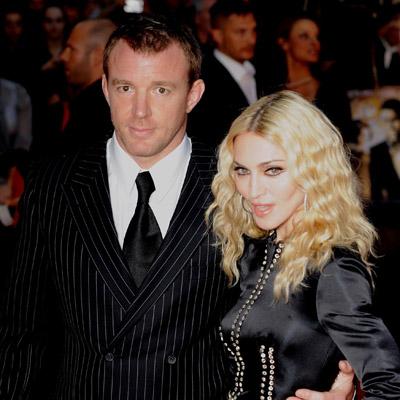 Sherlock Holmes director Guy Ritchie unveils some of the mystery behind his 8-year union with Madonna, telling the new issue of Details magazine that while he enjoyed the marriage, it was essentially a real life soap opera.
"It's definitely not something I regret," Ritchie said. "The experience was ultimately very positive. I love the kids that came out of it, and I could see no other route to take. But you move on, don't you?"
Article continues below advertisement
The 43-year-old Snatch director has two kids with the 53-year-old Material Girl: 11-year-old Rocco and 6-year-old David (who they adopted in 2006), as well as an infant son with his current love, model Jacqui Ainsley.
Of his marriage to Madonna, he said, "I stepped into a soap opera, and I lived in it for quite a long time -- I'll probably be more eloquent on it ten years from now -- when you end up with a lot of the things you set out to chase, and find that you've stumbled into all sorts of hollow victories, then you become deeply philosophical.