Leggy Bikini Babes! The Most Superior Stems on The Shoreline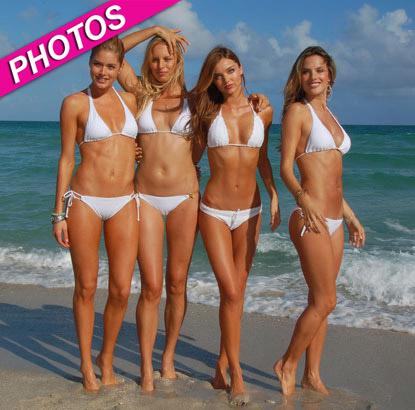 Radar Style & Beauty Editor
They've got legs and they know how to use them, especially when it comes time to strip down into a skimpy and sexy bikini!
These stars have such great legs they don't need to wear high heels to show them off. RadarOnline.com is honoring Hollywood's hottest stars with the most superior stems on the shoreline in a special photo feature.
Jessica Biel and Jessica Alba have more in common than their first names! Both the big screen bombshells have perfect legs and bombshell booties, and they aren't afraid to flaunt them in the tiniest of bikinis!
Article continues below advertisement
Desperate Housewife Eva Longoria and Real Housewife Kelly Bensimon certainly have an advantage over the competition when it comes to their beach bodies. Both of the gorgeous gals have legs to die for!
Sexy new singles Kim Kardashian and Demi Moore may be going through the most talked-about divorces of the year, but all they need to do to feel better is strip down and look at their luscious legs in the mirror.
What other hot Hollywood stars have superior stems? Click here to find out.