LeAnn Rimes Changes Into New Outfit While Shopping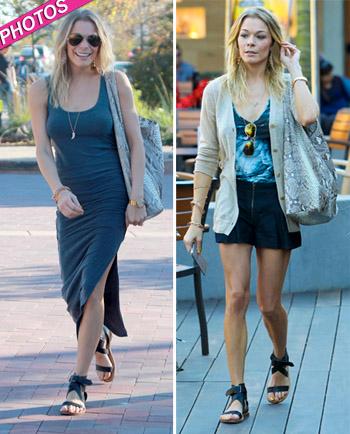 LeAnn Rimes loves to shop, loves to show off her taut frame, and loves to be photographed and she all three yesterday in two different outfits!
The singer started out her holiday shopping adventure in Malibu in a super short skirt, scooped top and a cardigan. But as the temperatures soared on this unseasonably warm day, she seemed to want a little less cover.
After stopping into several shops, she left one in a clingy, scooped neck sheath dress, slit up high up her leg.
Article continues below advertisement