Something Old, Something New: See Kim Zolciak's Pre-Owned Wedding Gown!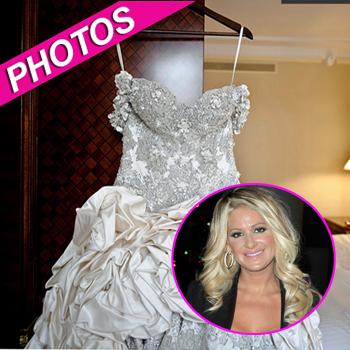 Article continues below advertisement
According to the owner of the website, Kim purchased her Baracci Beverly Hills gown, which featured Swarovski crystals, pearl beads and platinum coated thread just 24-hours after it was listed for sale!
"Kim was easy and friendly to deal with, and she didn't think twice about buying my dress," says the owner.
PHOTO: Kim Zolciak Strips Down For A Cause
The princess gown weighs 35 pounds and also features hand-carved crystal roses in the design of the bustier.