Funny Girl Not Coming To Broadway After All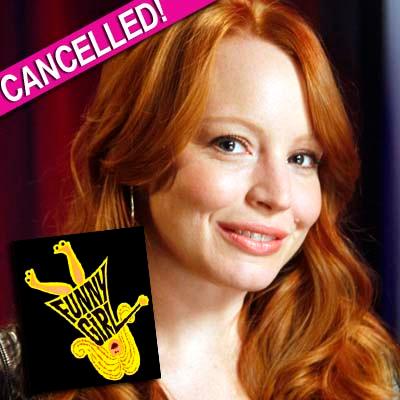 Hello gorgeous... Goodbye Broadway.
The producers of the highly anticipated Broadway revival of Funny Girl announced Thursday night that the show has been postponed for economic difficulties.
This was to be the first remounting of the iconic musical on Broadway since Barbra Streisand's star making turn in 1964. The new production was set to star Lauren Ambrose of Six Feet Under fame in the title role and Bobby Cannavale as con man Nick Arnstein.
Article continues below advertisement
Producer Bob Boyett said in a statement: "We have made the extremely difficult decision today to postpone our production of 'Funny Girl.' Given the current economic climate, many Broadway producing investors have found it impossible to maintain their standard level of financial commitment. Our desire to produce 'Funny Girl' on the scale it deserves required a capitalization of $12 million making it one of the most expensive revivals in Broadway history."