Three American College Students Arrested In Egypt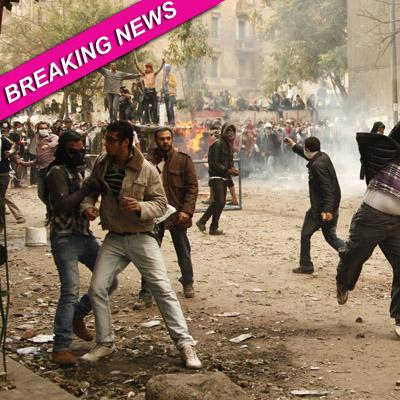 Authorities in Egypt said three Americans who attend Cairo's American University, one of whom had an Indiana driver's license, were arrested Monday in connection with throwing Molotov cocktails in Cairo's Tahrir Square during the ongoing riots.
"The three boys were throwing Molotov cocktails and had no passports on them when they were picked up," Prosecutor's spokesman Adel Saeed said Monday. "They have been questioned by the police and will be further investigated today."
Article continues below advertisement
The "claims are being currently investigated," U.S. Embassy deputy press officer David Lynfield said Monday.
Lisa Anderson, the president of American University, said the institution and the embassy are working together to get the Americans released.
Unrest continued in Egypt Tuesday as thousands continued rioting in hopes the country's military generals resign. As of early Tuesday, 29 people have been killed with the latest round of violence.