Teen Bride Courtney Stodden's Husband Drops Out Of Movie Because Of 'Sexual Content'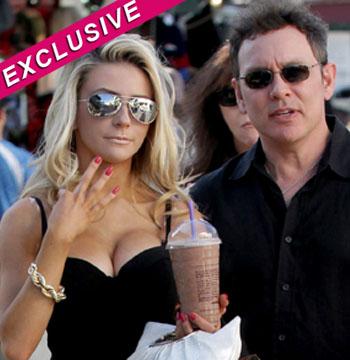 Article continues below advertisement
"I know it's gonna surprise a lot of people to hear this," writer/producer/director Richard O'Sullivan said about The Green Mile and Lost actor, "but Doug was legitimately concerned about some of the sexual content and how people might not be able to separate who he is as a person from the character he was playing."
Doug's controversial marriage to then 16-year-old Courtney in May shocked the nation, but the director felt that he was the right actor for the part, despite his own scandalous life.
"Initially, it seemed like perfect casting, playing on the parallels," O'Sullivan said. "But eventually I think Doug and the character became too intertwined. Doug's a wonderful guy, a brilliant actor, and a terrific creative collaborator. Ultimately though, they're not one and the same. The character at points is not nearly as sympathetic and as likeable as Doug, and this is coming from someone who likes Doug a lot."
Article continues below advertisement