Victoria Beckham And Baby Harper Strike A Pose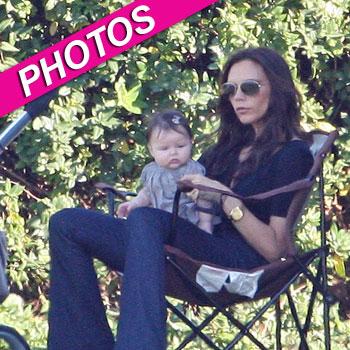 Victoria Beckham and her daughter Harper could have been posing for a mother-and-child portrait as they sat in a shade-covered lawn chair at a park Saturday.
The designing mom was there to watch her three sons play soccer.
Harper, 3 1/2 months-old, sat in her mom's lap, and her fat little cheeks had every other parent there oohing and aahing.
Later in the day. the boys went on to watch their dad, soccer star David Beckham, work on a new movie.
Article continues below advertisement