Exclusive
Vanessa Minnillo's Touching Childhood Photos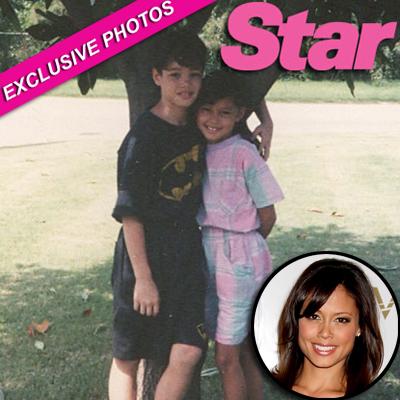 Vanessa Minnillo hasn't seen her mother in 20-years, but childhood photos uncovered by Star magazine show the happy life she had before they became estranged.
The stunning beauty queen turned TV host who married Nick Lachey earlier this year, was abandoned by her mom, Helen Bondoc. Bondoc dropped Vanessa and her brother off with her ex-husband, their father Vincent Minnillo, in 1991 and never returned.
Article continues below advertisement
But as the pictures, that can be seen here at RadarOnline.com, show they did once have a loving relationship.
"The years they lived together in Las Vegas in the late 1980's were some of the happiest for Vanessa," a family friend said of the period when her mom was married to her second husband, Air Force serviceman Gary Golden.
"Helen and Gary did everything they could to give Vanessa and her adopted brother, Vince Jr., a good life."
The friend recalls the siblings as "well behaved children, and they did good in school too. Their parents were strict when they needed to be - and Helen could have a bit of a temper at times - but they seemed like a typical, loving family."
However when Gary was deployed to Turkey as part of Operation Desert storm, the couple split and Helen took her children to live with their father in South Carolina.