Exclusive
Tila Tequila Wants Lindsay Lohan In The Ring For Celebrity Boxing Match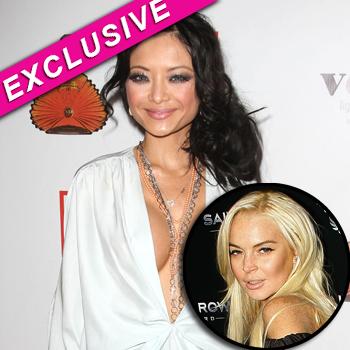 Tila Tequila is jumping in the ring for a Celebrity Boxing match and the pint-sized star exclusively tells RadarOnline.com that she wants to sock it to Lindsay Lohan.
"I'm tiny but mighty! The gloves will probably weigh more than I do, but I'm fast," Tila told RadarOnline.com in an exclusive interview.
"Big things come in small packages! May the best woman win."
Tila, who just turned 30 years old on Monday, is still looking for an opponent for her November 5 match at The Avalon in Los Angeles.
Article continues below advertisement
"It would be fun to box Lindsay Lohan," Tila said when asked who she'd like to go head-to-head with. "Two Hollywood bad girls -- can't go wrong with that one!
"Then we can kiss and make up or make-out afterwards," Tila joked.
According to Celebrity Boxing's Alki David, the three-round match is open to any girl with no pro or amateur experience.
Tickets for the match are available on the Celebrity Fight Tickets website and Tila's match will air on all cable outlets offering Pay Per View and at 6pm PDT on November 5.