Steve Jobs' Sister Reveals His Last Words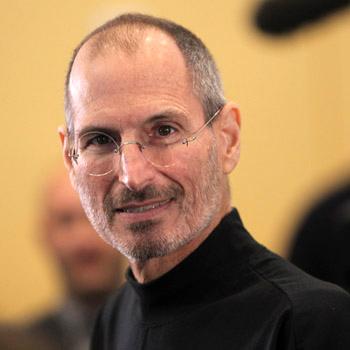 Steve Jobs knew he was dying in the days before his October 5 passing, and his wife, four children and two sisters were all with him when the end came.
Now Mona Simpson, the novelist sister the adopted Jobs didn't meet until he was 27, has written an extraordinarily emotional Op-Ed piece for The New York Times where she reveals his stunning final words.
"Death didn't happen to Steve, he achieved it," Simpson wrote of those final hours.
Article continues below advertisement
He had been conscious until 2 pm October 4, and in that final alert moment -- "before embarking" as Simpson described it -- he looked at each one of his family members, and "then over their shoulders and past them.
"Steve's final words were: 'OH WOW. OH WOW. OH WOW'."
We could say the same thing about Steve Jobs' life.
RELATED STORIES:
Steve Jobs' Death Certificate Reveals His Cancer Had Spread
Westboro Baptist Bigot Slams Steve Jobs: From Her iPhone!
Celebrities Tweet Tributes To Steve Jobs