Jesse James' Dad Wrote Heartfelt Letter To Sandra Bullock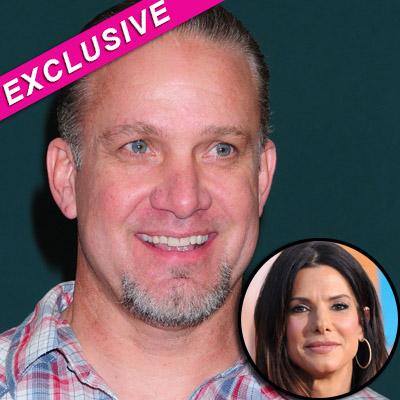 Sandra Bullock and Jesse James have both moved on from their failed marriage, but the biker's father is still devastated by their divorce, Star magazine is exclusively reporting.
James' estranged dad, Larry, poured his heart out in a letter to the Oscar-winning actress, expressing how sad he was to have lost his daughter-in-law.
"He wanted her to know how very sorry he was that he never got to meet her or introduce her to his family," a close friend exclusively told Star, adding that Larry also lamented that he never got to know his grandson, Sandra's adopted 22-month-old son, Louis.
Article continues below advertisement
Despite having 14 other grandchildren, Larry would have loved to have met him, revealed the insider, and wanted the Blind Side star to know that she and Louis are always on his mind.
Larry has been estranged from Jesse for eight years and his attempts to contact him have been ignored, so the sad dad reached out to Sandra in the hope of hearing from her.
"He was heartbroken over their breakup, so he opened up his heart to her," the source told Star, but unfortunately his letter was returned to sender unopened.
"Sandra never picked it up at the post-office box he sent it to in New Orleans," says the source. "Larry wishes she had read it. But I don't think he will send it to her again. So now it remains locked away, still in the envelope it was mailed in."
The full story can be read in the new issue of Star magazine -- on newsstands Thursday.
RELATED STORIES:
Ahoy Matey! Sandra Bullock And Son Louis Dress Up As Pirates