10 Celebs Who Have Joined Occupy Wall Street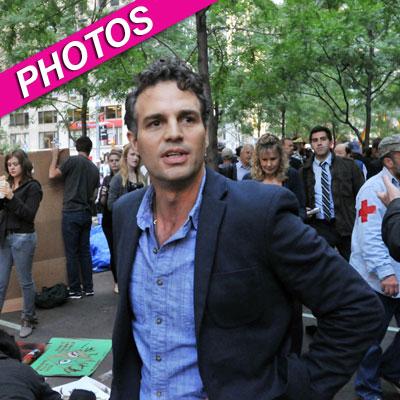 Hollywood stars can make anything cool and trendy - even protesting!
Since Occupy Wall Street got underway last month, a few politically active celebrities have leant their fame to support the movement, which is taking over the world - and RadarOnline.com has the details, as well as the photos, of what stars are occupying Wall Street!
Russell Brand didn't let the rain stop him from hitting the streets of NYC this week, putting on a poncho and joining the demonstrators for a day of protesting.
Article continues below advertisement
And Susan Sarandon and Tim Robbins may not be married anymore, but the couple still shares the same political passions. The former lovers have both been staples at Occupy Wall Street over the past few weeks.
Also a staple on the streets has been hip-hop mogul Russell Simmons, who even enjoyed a visit one day from his pal Kanye West.
And Gossip Girl star Penn Badgley isn't just a pretty face! The rising star has been spotted spending his time off the set of his hit show at the Wall Street protest.