Kim Kardashian Weighs In On Occupy Wall Street: 'That Cake Looks Good!'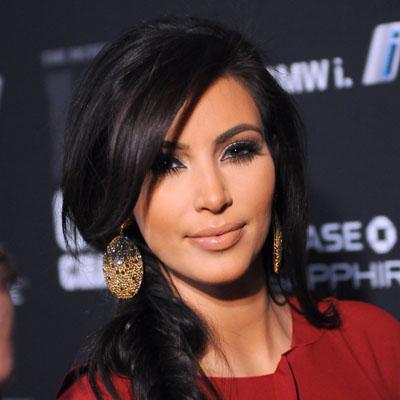 With answer evading skills like these maybe Kim Kardashian should consider a future in politics...
The reality TV star was recently asked her thoughts concerning the Occupy Wall Street protests that are going on in New York, and she showed a knack for changing the subject that would give even Mitt Romney or Rick Perry a run for their money!
The buxom beauty was all dolled up at The Angel Ball when hip-hop mogul Russell Simmons and actor Stephen Baldwin brought up the subject, and a reporter from The Wall Street Journal was on-hand to catch the conversation.
Article continues below advertisement
After Simmons brought up the hot topic, revealing that he's been down there "every single day," Kim piped in -- on the desert being offered.
"Ohhhh," she cooed, according to the newspaper. "That cake looks so good."
After more pressure from the reporter to comment on the protests, Kim explained that she has paid attention and that "maybe" it will be incorporated into her show Kourtney and Kim Take New York.