Trial Of Dr. Conrad Murray Delayed After Medical Expert's Father Dies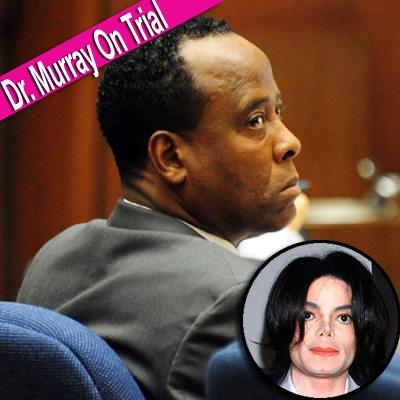 UPDATE: The judge in the Murray trial has announced testimony will resume Wednesday.
The trial of Dr. Conrad Murray in the death of Michael Jackson will be delayed Monday, as a witness for the prosecution, anesthesiology expert Dr. Steven Shafer, will not be able to testify because of the death of his father.
"Resumption of the trial will be announced when further information is available," the court said in a statement Sunday.
Article continues below advertisement
Shafer, who briefly testified before Thursday's session was concluded, was slated to testify Monday that Murray's use of propofol was negligent in his care of the late King of Pop, using scientific explanations to support his idea.
When Shafer returns from his father's funeral, Deputy District Attorney David Walgren said, his testimony will last a day.
After Shafer testifies, defense lawyer Nareg Gourjian said, the defense will begin their presentation.