Masked Superhero Arrested For Pepper Spraying Club-Goers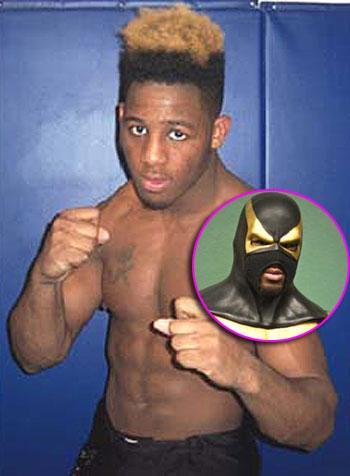 A masked crime-fighting superhero who broke up a street fight in Seattle was arrested in the early hours of Sunday morning because it turned out there was no fight - and surprise, surprise, he's not really a superhero, RadarOnline.com has learned.
The mean streets of Seattle aren't as mean as masked saviour Phoenix Jones would like everyone to believe, as the rowdy group of criminals that he swept in to break up turned out just to be drunken revelers enjoying a Saturday night out.
Article continues below advertisement
The innocent group of men and women were walking to their car "dancing and having a good time," reported the L.A. Times when Jones, whose real name is Benjamin Fodor, leaped up behind them brandishing a can of pepper spray.
According to the police report, the group had just left a club near 1st Avenue and Columbia Street when Jones sprayed them. Two of the men chased him down the street before responding officers separated them and arrested the disillusioned crime-fighter, who was booked into the King County Jail on four counts of assault.
On his 'Phoenix Jones' Facebook page, Fodor insists that he was trying to break-up a fight and even posts freeze frame shots of a video showing him rushing towards the group with pepper spray at the ready.
"Here is the fight that the police described as dancing from the few people they interviewed," he wrote.
However, Seattle Police Detective Mark Jamieson said there wasn't even a fight and in fact that was the third incident of the night where partygoers had complained about being pepper sprayed.
Article continues below advertisement
"In talking to the victims, they said no, we're all friends here. We were all out having a good time. We were not fighting at all," Jamieson said. "Based on all of that, all the victim and witness testimony, there was probable cause to arrest this individual for assault."
Fodor recently rose to national acclaim when he began hitting the streets of Seattle in a black and gold suit, tights and mask as part of the city's crime-fighting group, the Rain City Superheroes.
Instead of a Batmobile, the real-life do-gooders cruise for criminals in a Kia Forte!
After keeping his true identity a secret, the 23-year-old MMA fighter confirmed his true identity after the Smoking Gun unmasked him.
RELATED STORIES: