Madonna's Brother: 'She Was A B*tch Growing Up Just Like She Is Now!'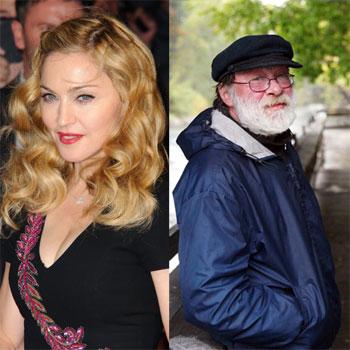 Saying he has no contact with his sister Madonna or any other member of their family, Anthony Ciccone lives in a homeless encampment in Traverse City, Michigan.
"If I froze to death, my family probably wouldn't know or care about it for six months," Anthony told the UK's Mail on Sunday in a blistering interview.
As RadarOnline.com previously reported, Anthony's situation was uncovered earlier this month by a local newspaper investigating the homeless crisis.
Article continues below advertisement
He's had a drink and drug problem for at least a couple of decades, and acknowledges that Madonna did pay for rehab for him six years ago. But he wants more from her.
"My family seems to think rehab is some kind of magic panacea for life's ills," he said. Clearly, he disagrees.
Ciccone has been homeless for 18 months, ever since he lost his job at his father's Michigan winery, a business Madonna helped her family open. He last saw his famous sister -- but didn't speak to her -- three years ago when he stood in a crowd in Detroit welcoming their favorite hometown daughter for an event.
'I'm proud of my sister," Anthony said. "But it's been a burden, because I can't be me; I have to be related to a celebrity. People have their ideas and expectations. My sister's a multimillionaire but she earned it, I have to give her credit for that.
"But you'd think there'd be some more family loyalty, and that's not the case. Just to communicate would be nice."
Ciccone has no expectations of that happening.