Madonna's Brother Anthony Ciccone Is Homeless And Living Under A Bridge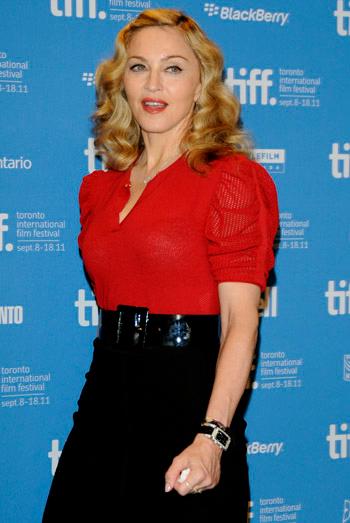 Madonna's brother Anthony Ciccone claims he is homeless and living under a bridge.
Anthony, 55, told the Michigan Messenger that he has been homeless for over a year and fighting for survival on the cold streets of Traverse City, along with 14,000 of other destitute people.
"My family turned their back on me, basically, when I was having a hard time," said Ciccone, who added it annoyed him when people asked how he could come from such a high-profile family and end up sleeping under a bridge.
Article continues below advertisement
"You think I haven't answered this kind of question a bazillion times — why my sister is a multibazillionarie, and I'm homeless on the street?" he responded. "Never say never. This could happen to anybody."
The bizarre interview with Ciccone was part of a spotlight by the local news on the growing problem of homelessness in Traverse City, which is in the northern area of Madonna's home state of Michigan.
The Material Girl's brother's last job was at his father's winery, Ciccone Vineyard & Winery in Suttons Bay, Michigan, where he sold 'Madonna Wine.' He lost that employement early last year.
Since then he has been struggling to survive with no money coming in. "I don't have any income, I've got to go collect bottles and cans, do odd jobs," explained Ciccone, who relies on local churches and Goodwill for food.
Article continues below advertisement
Having made his home under the city's Union Street Bridge, Anthony claims he is one of many residents of the street who suffered from cold-related injury during the blistery winter last year.
"You have no idea how gruesome it is," he said. "You get nerve damage. That's the milder stage, in the severe stage you have tissue damage, that is when you lose parts of your body. I got frostbite on my feet last winter."